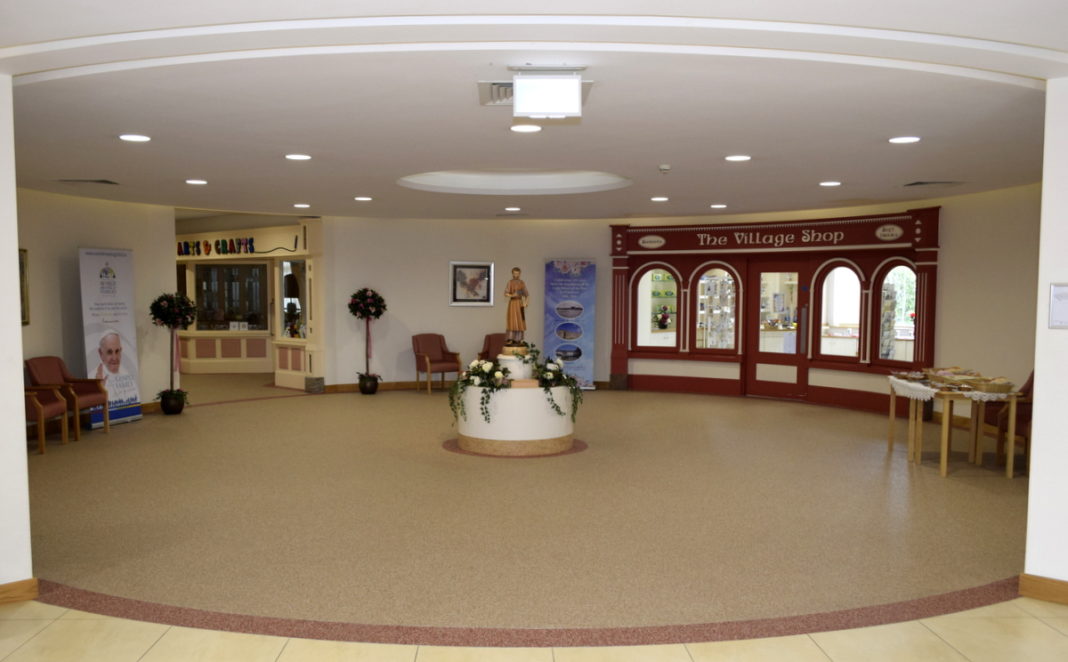 On Saturday,14th April 2018, the newly appointed Bishop of Ossory, Bishop Dermot Farrell, with priests, Little Sisters, residents, volunteers and friends of St. Joseph's Home Ferrybank, gathered to celebrate and acknowledge 150 years of the presence of the Little Sisters in Waterford. What a wonderful occasion to praise and thank God.
In his homily the Bishop recalled how the Congregation had begun.
"It commenced with one young woman, -one extravagant gesture of loving kindness, -giving up her bed to an old, homeless blind woman. "
Jeanne Jugan was inspired to care for the elderly.
Since then the example she gave has been followed. The Family of the Little Sisters is today distributed over five continents.
The highlight of the day was the concelebrated Mass with music provided by St.Paul's Parish Choir accompanied on the organ by Sean Hennessy.
Gary Falconer, Architect,  was reader.
Residents and friends shared in the occasion.
Refreshments beautifully prepared by the kitchen team were served to over 200 guests in true Irish  hospitality in the Concert Hall and Tearoom.
A joyful day was had by all and we rejoice with our Bishop
Mother Provincial Kathleen,Mother Rosaline, the Little Sisters and all friends and benefactors who joined us in this celebration of thanksgiving.