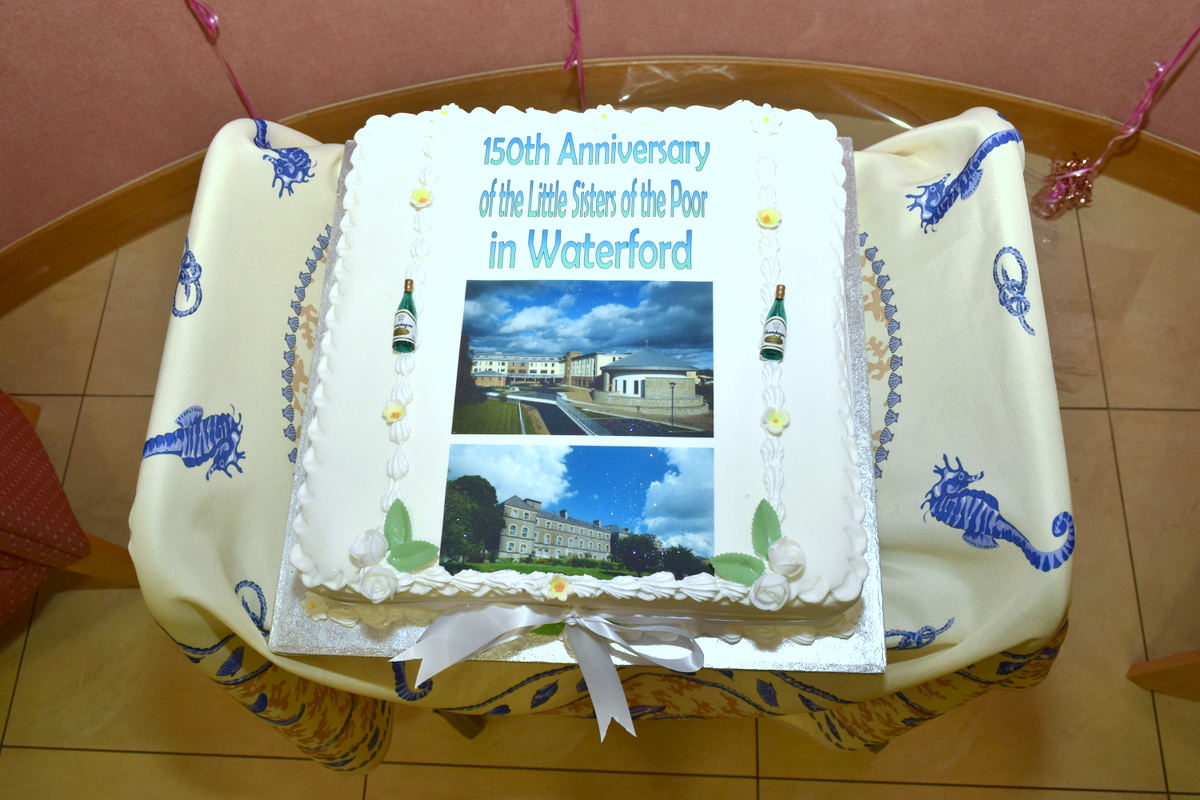 The Little Sisters arrived in Waterford way back in 1868.It was the first foundation in Ireland. With gratitude they have been celebrating this anniversary throughout the year.
In April a Mass of thanksgiving was held.Students from Abbey Community College Choir
and from Our Lady of Good Counsel  Primary School
chose the hymns, rehearsed together, provided the music and sang the hymns for Mass. Father Raymond Dempsey the school chaplain was chief celebrant, with Father Cyprian chaplain to the Home and Father Ignatius resident priest.
Mr John Hurley and Mr Bill Murphy proclaimed the readings.
It's a long story  and the celebrations have continued throughout the year. What a joy to welcome Archbishop Jude Okolo Papal Nuncio to Ireland
The Abbot of Mount Melleray came for the celebration as did our bishop and several other priests.
Thanks to all our staff for participating with us.