8th October 2021 was the day we welcomed Mother General and Mother Joseph Christine to Holy Family Residence, Dublin. Mother Provincial Anthony Francis was with them.
Willie adressed a few words of welcome
Residents, staff and community gathered for the happy occasion.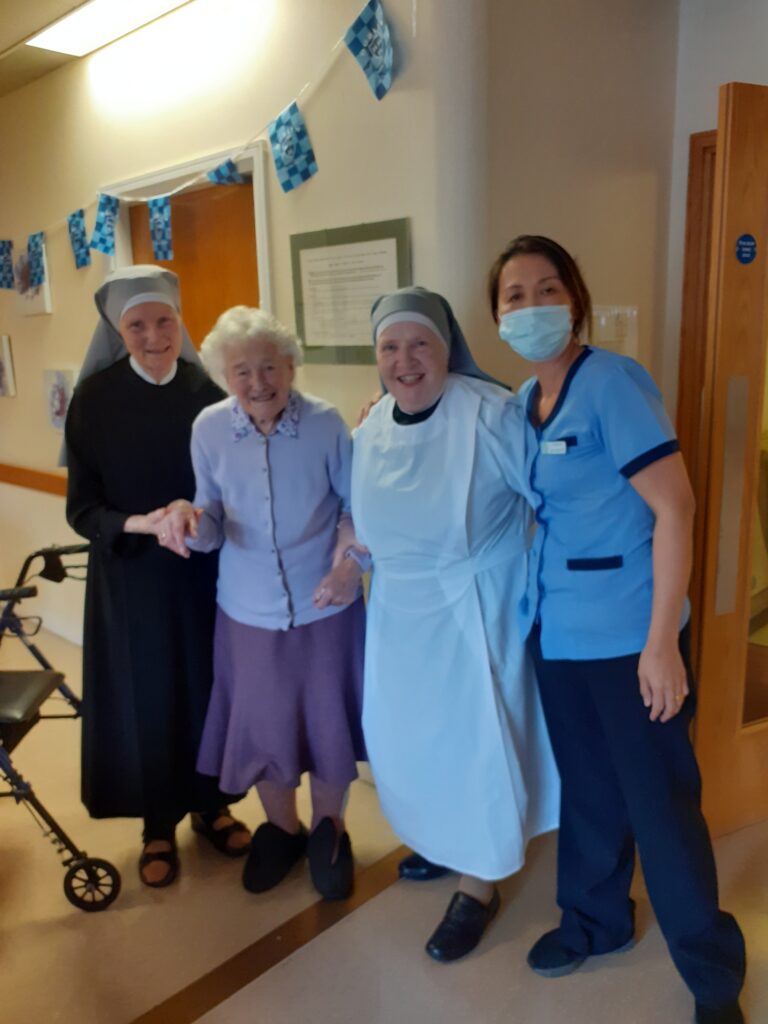 Tina, almost 102, rose to the occasion.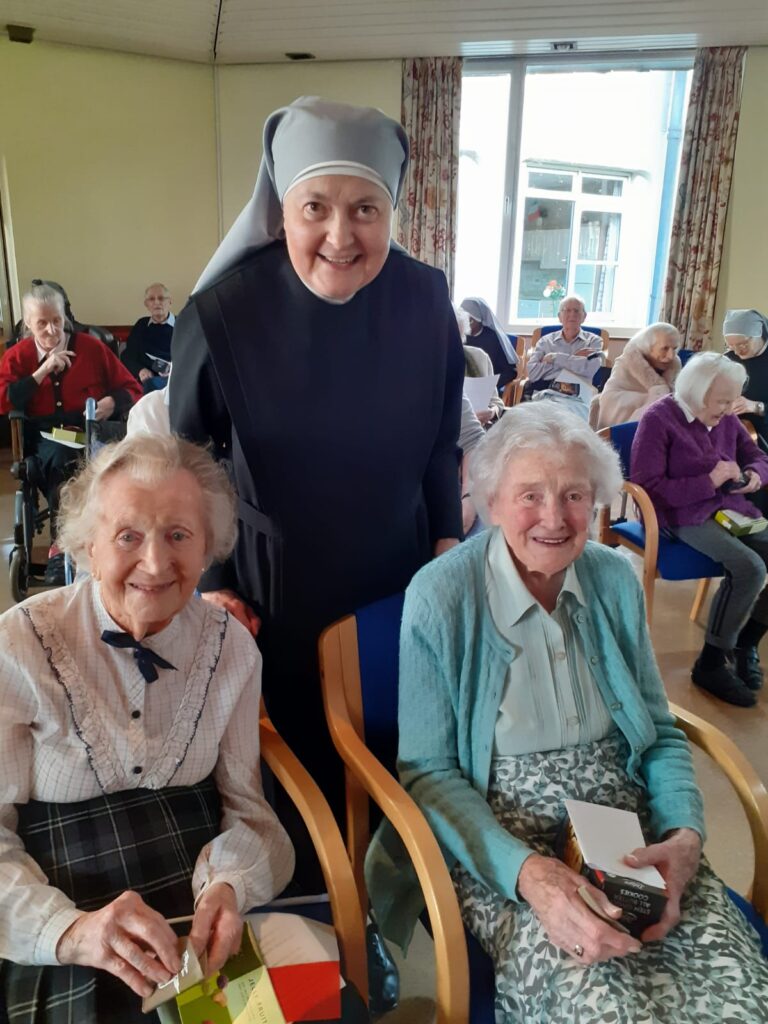 A happy time was had by all.
*******************************
From Dublin our visitors moved on to Waterford where the sun was shining and  they were welcomed with style.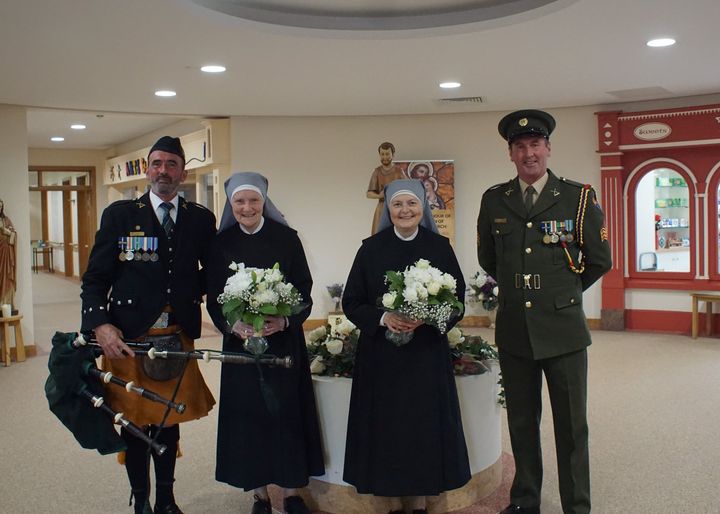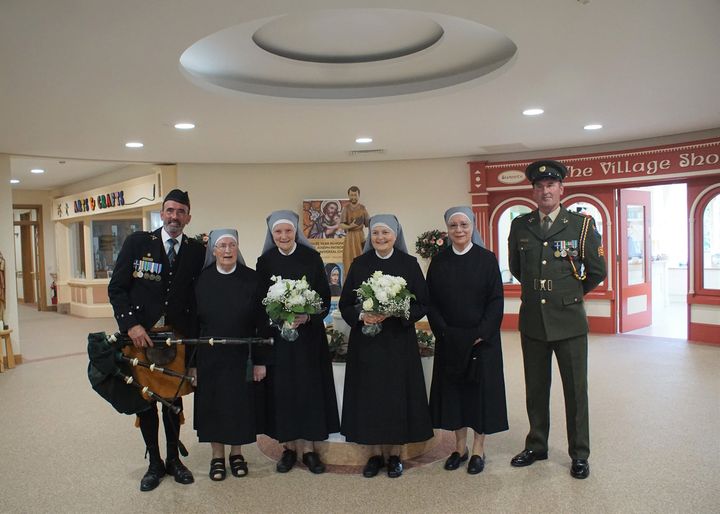 Everyone received a little gift including a rosary brought from Lourdes.
There was entertainment for all.
Two days passed by quickly and soon we were lined up to say au revoir.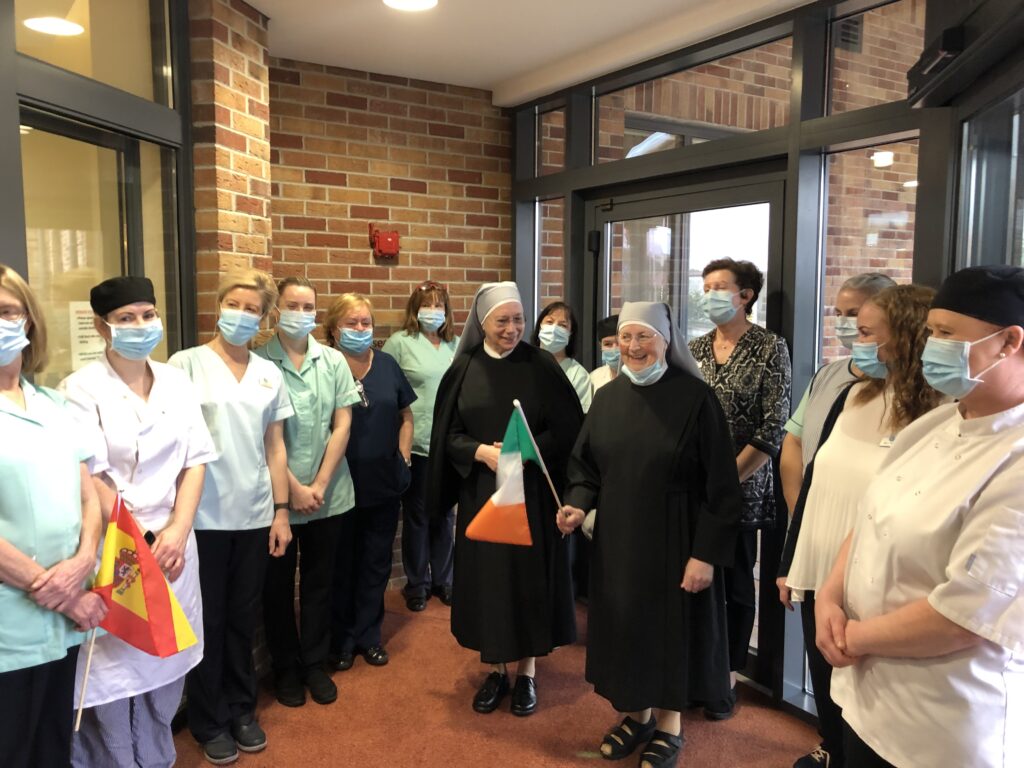 Goodbye from Waterford and bon voyage to Dublin.
****************************