The Feast of Our Lady of Lourdes was made very special by the Little Sisters at the Home in Glasgow.During Mass which was concelebrated by four priests , the Sacrament of the sick was administered to all who wished to receive it.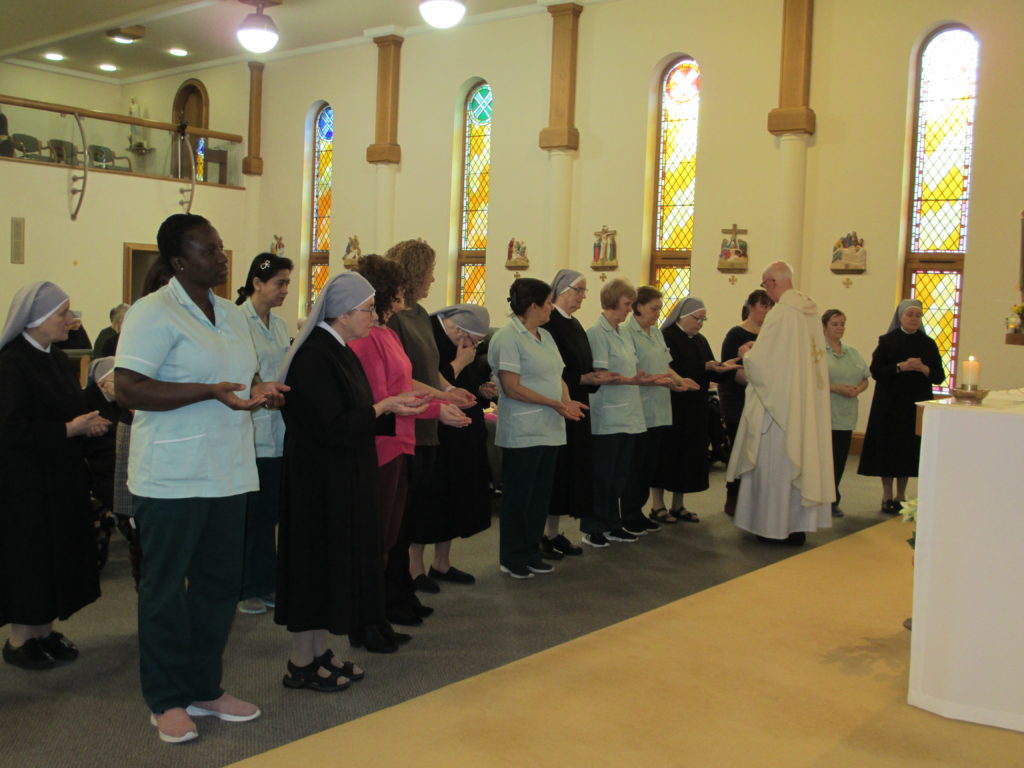 Before the end of Mass, Staff members and Little Sisters approached the altar and received the beautiful blessing of hands.Father prayed "When we reach out our hands to provide care we are saying to others, 'you are important to us and you are cared for by the efforts of many who value you and your needs'. As you (carers) have chosen to bless others with your hands with the work that you do. Now I bless your hands in recognition of the holiness of  what you do everyday.
In the afternoon two of our volunteers  arranged for all to be united with pilgrims in Lourdes for the recitation of the rosary. Thanks to modern technology we were able to see the grotto live on Lourdes TV. Anyone who wished to write a petition to Our Lady was welcomed to do so and these were placed at the feet of Our Lady during the Rosary.
Ave, Ave, Ave Maria