The Chelsea Flower Show is on
in the south of England and what a terrific show it is.
We have some keen gardeners too
in our Home in Robroyston, Glasgow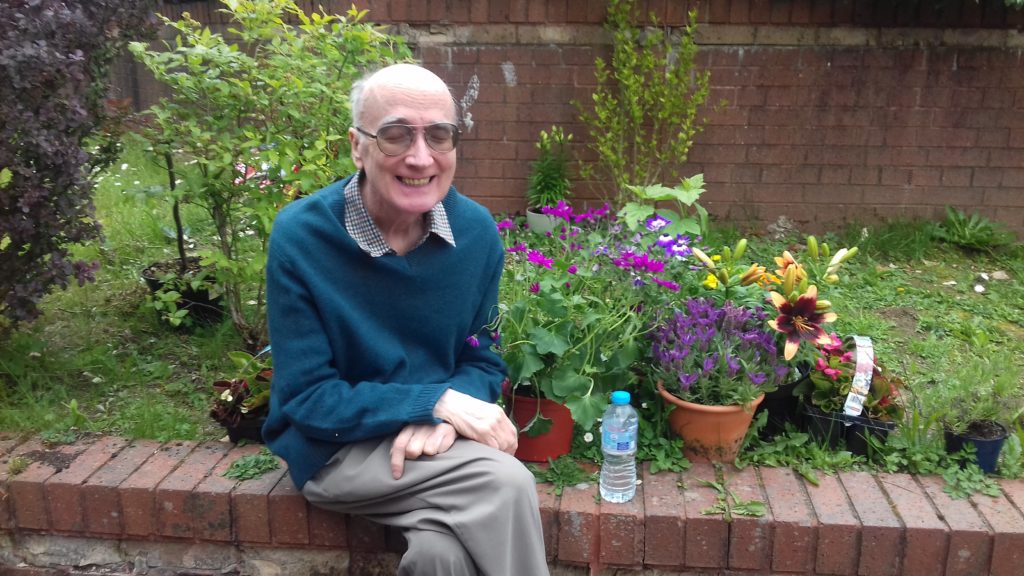 Here's Graham Dunbar having a bit of a rest before          re-planting his lovely flowers.
Peter is taking all the glory in the greenhouse,but he is more of a vegetable man.
His cabbage will be on the dinner table on Thursday.
His wife Jane is the greenhouse lady.She prepares all the hanging baskets and pots for around the outside of the house.
They are always spectacular.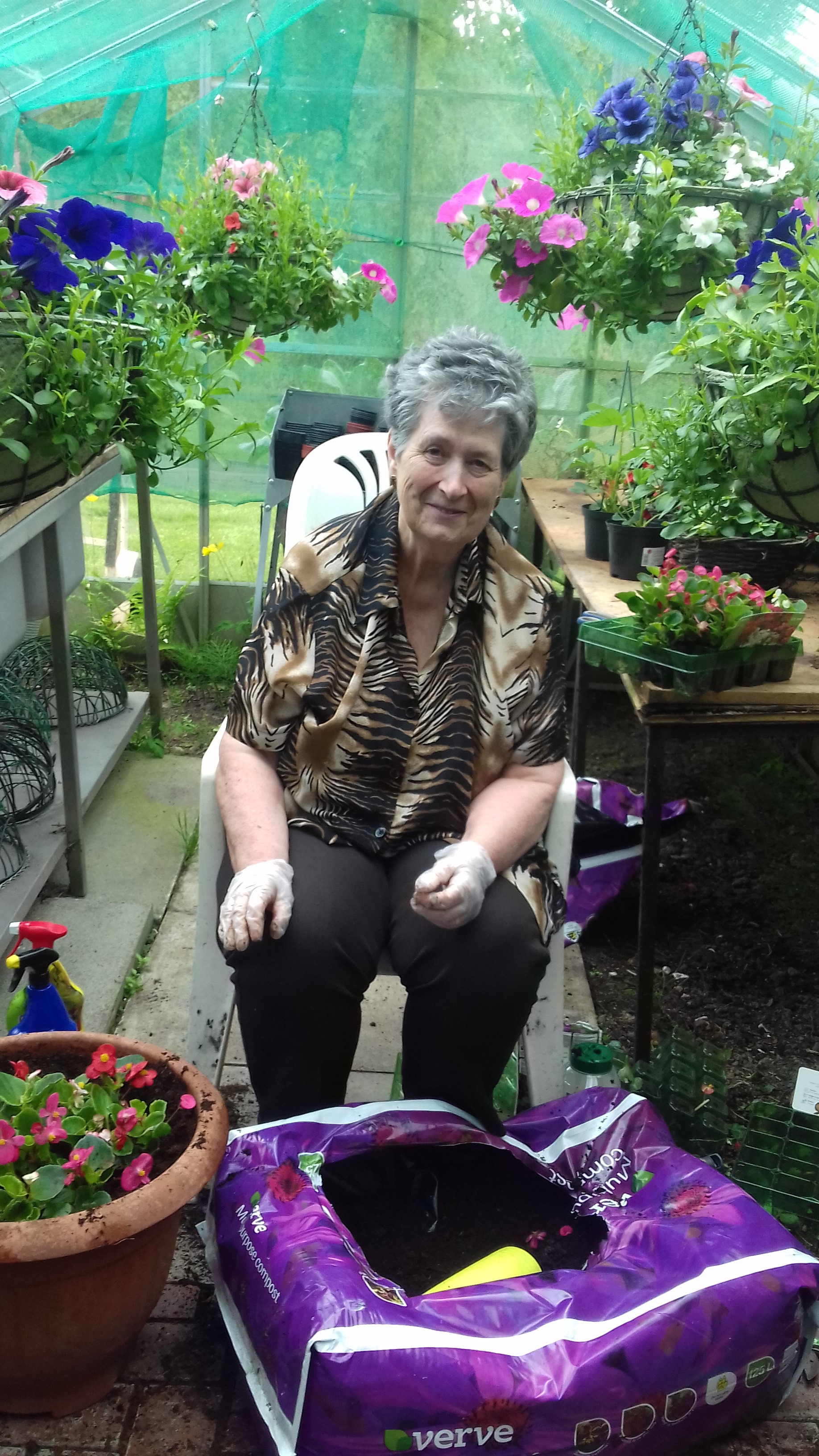 Not Bill and Ben the flowerpot men, but Margaret Barr and Esther Beaton, keen gardeners  who have planted many flowers which should be blooming soon.
Margaret planted honeysuckle two years ago which is now beginning to climb.
It should be a blooming good show.Gold medals all round.