Holy Family Residence Christmas time, cleverly illustrated by Marion.
A time to rejoice in the good that we see. She certainly helped to decorate our Home with many interesting scenes.
A different kind of celebration:
Mary Curran celebrated her 98th birthday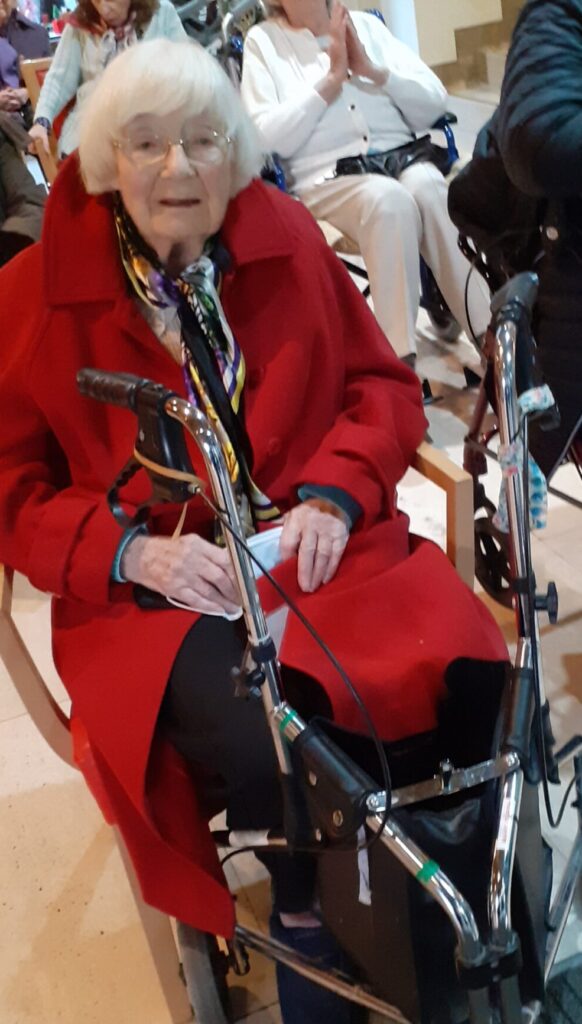 Due to Covid Restrictions the family were limited in how to celebrate. Her nieces and nephews, all very musical, came to sing Christmas Carols. They kept  the rules!
Residents gathered at a safe distance to enjoy a little light music.
It was a happy hour. Thanks to all involved.
Santa tried to get in too,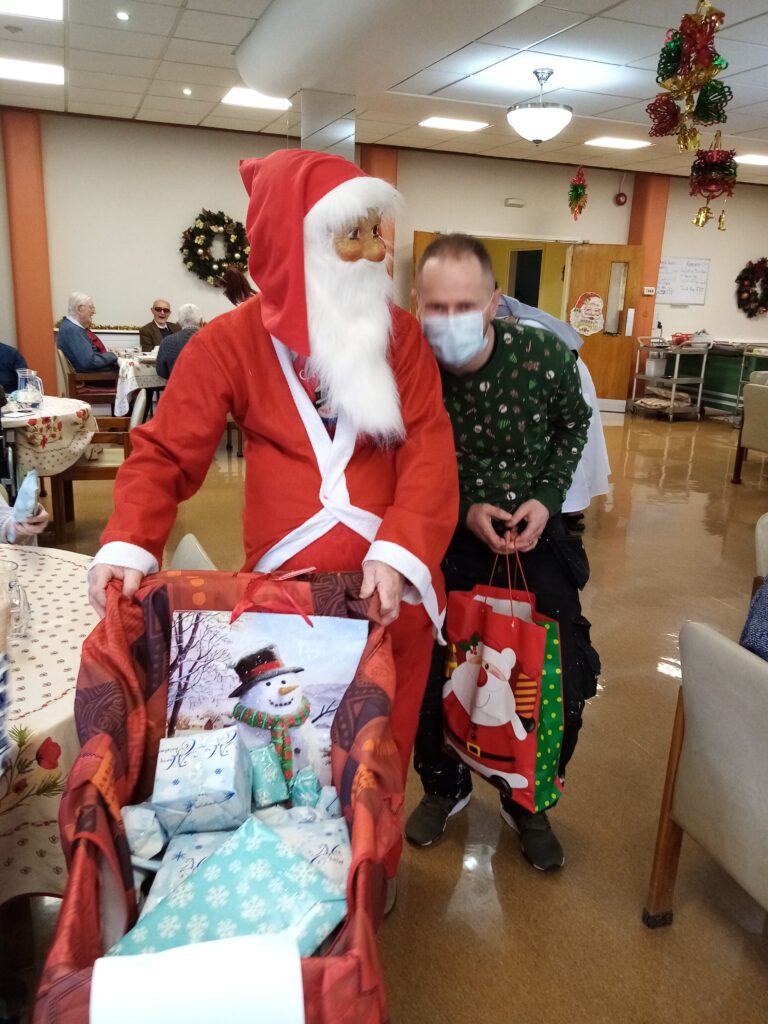 with his favourite elf.
To all our friends who might be reading this we hope you have enjoyed the Christmas season. We are grateful for your support and friendship and as we enter the New Year we pray that God may bless us all with peace, with health and happiness. We look forward to seeing you all again in 2021
A resident in Holy Family wrote a little verse for the New Year.
"New Year has knocked at my door
Says he's not going to knock anymore,
I must turn a new page, not mind about age,
Goodness knows what God might have in store.
I'm so happy that God will be there
So I don't feel alone when in prayer.
He will stir up my heart, We'll design a new start,
For the God of Surprises does care.
(Composed by Angela McNamara.)