A long awaited visit to Ireland of our new Mother Provincial Anthony Francis, began in Holy Family Residence, Dublin.
Sisters , Residents and Staff, gathered  for a warm Irish welcome.
Father Twomey, our chaplain, said a few words
Father Joe rose to the occasion
Songs and music
and a happy time was had by all.
From Dublin Mother Provincial went on to meet the folks in Waterford for a colourful welcome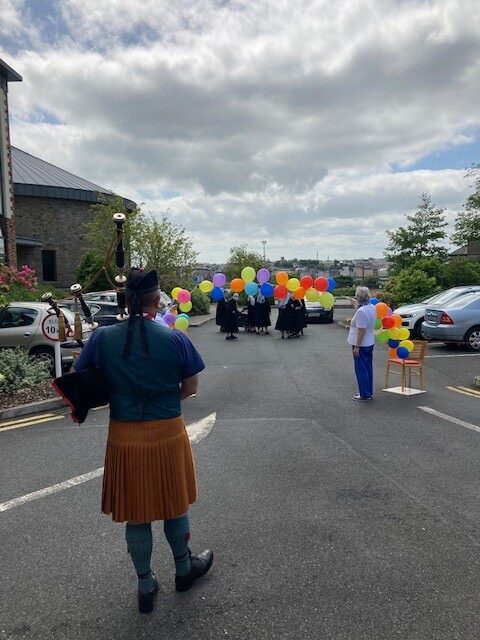 A most enjoyable few days in Waterford before returning to Sacred Heart Residence Raheny.
Modern means of transport
Beautiful chapel
Holy People…
We had a great time welcoming and entertaining. We hope Mother Provincial felt the same way about her visit.
See you soon.