6th January 2019, was the date chosen by the Little Sisters in Waterford  to invite the AJJ and Volunteers to a  celebration to thank them for all they do to help us during the year.
Joe Kelly,Mayor of Waterford also accepted the invitation to come and meet us for the first time. He arrived early with his wife Frances and greeted everyone as they arrived.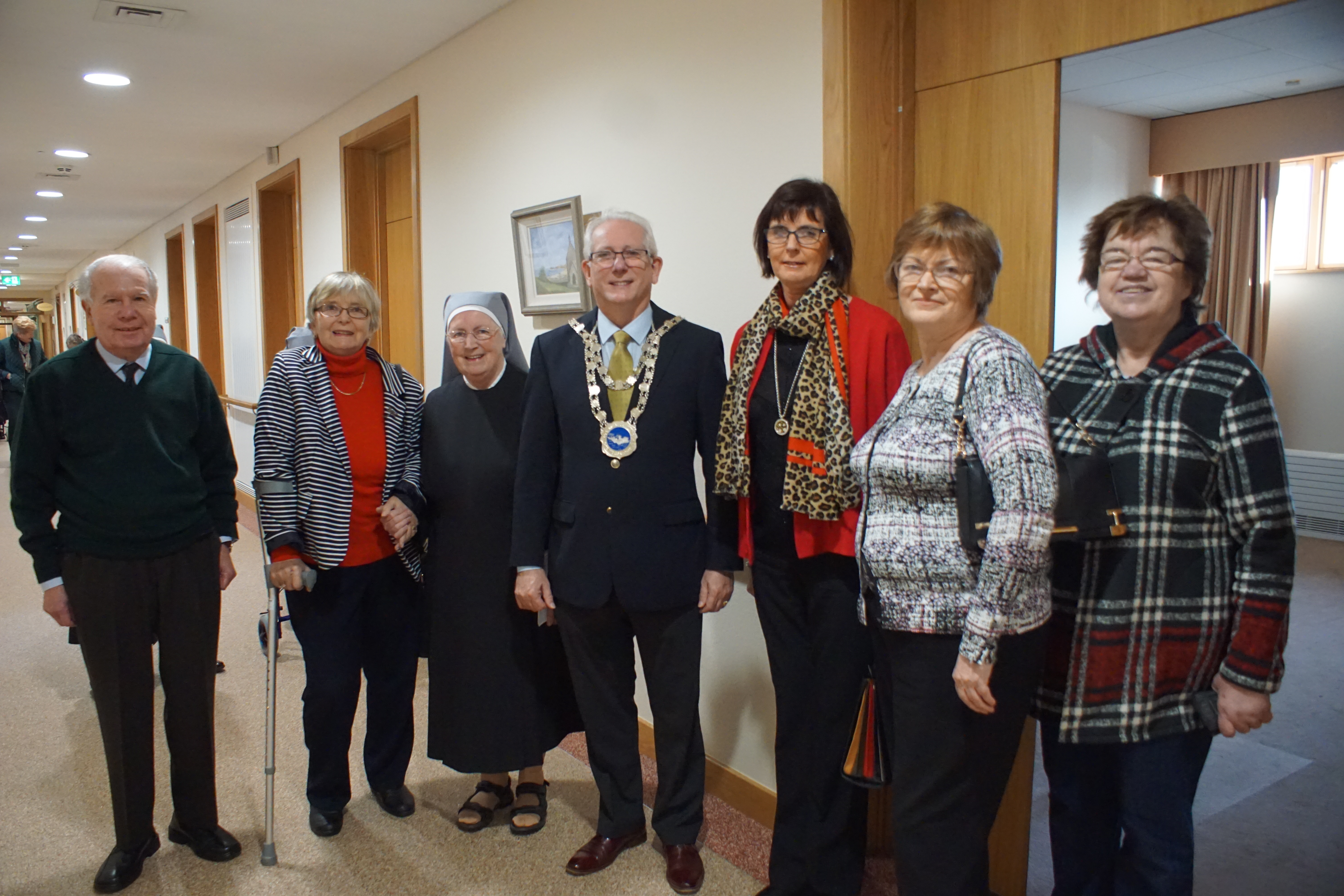 Mass was celebrated by Father Walter Walsh, a resident priest in the apartments.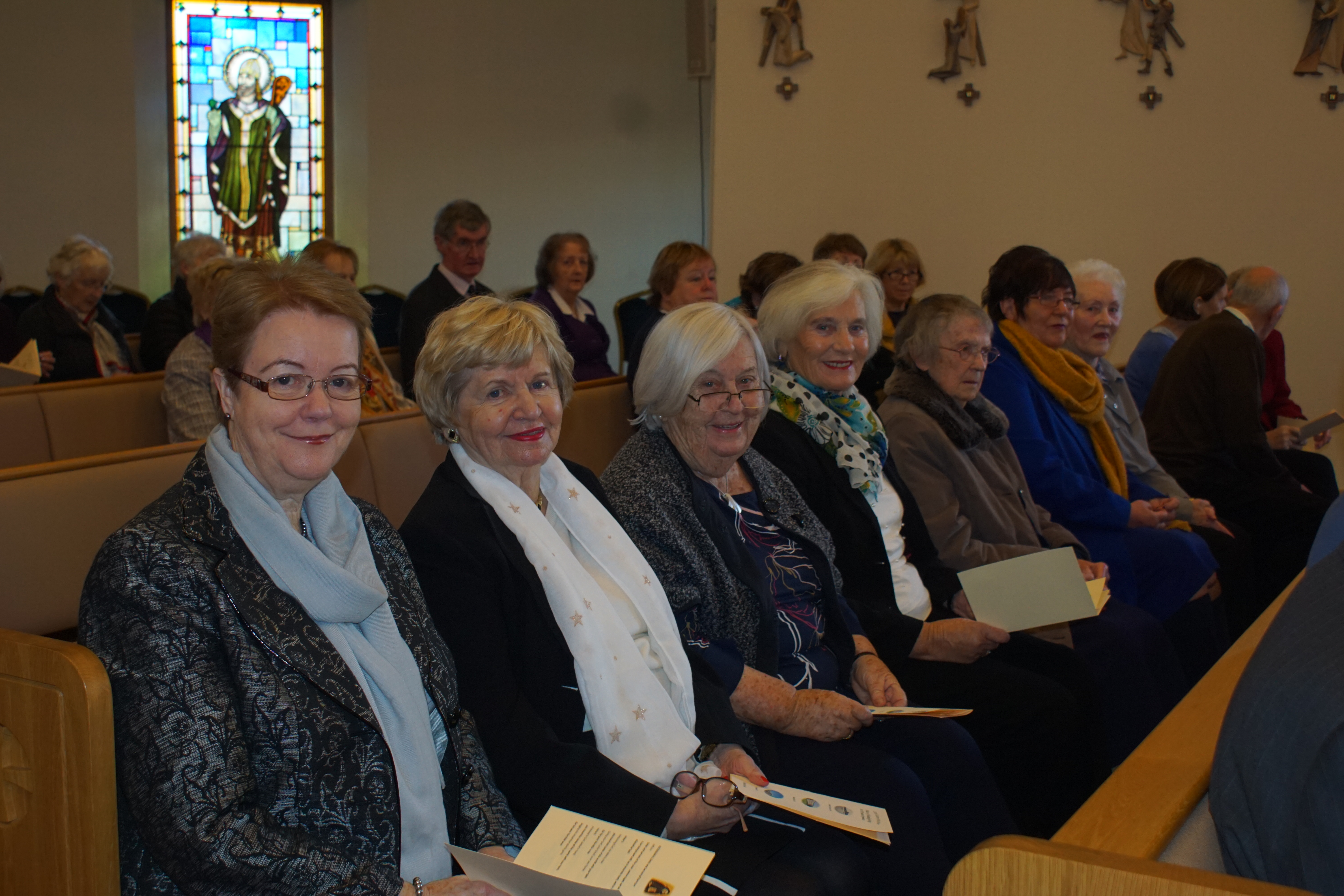 Ben Brown, one of our weekly musicians prepared the liturgy, played the keyboard,and the "Medjugorje" Choir led the singing.
After a most joyful and uplifting liturgy we moved to the concert hall where a delicious buffet was beautifully presented for all 50 guests to enjoy.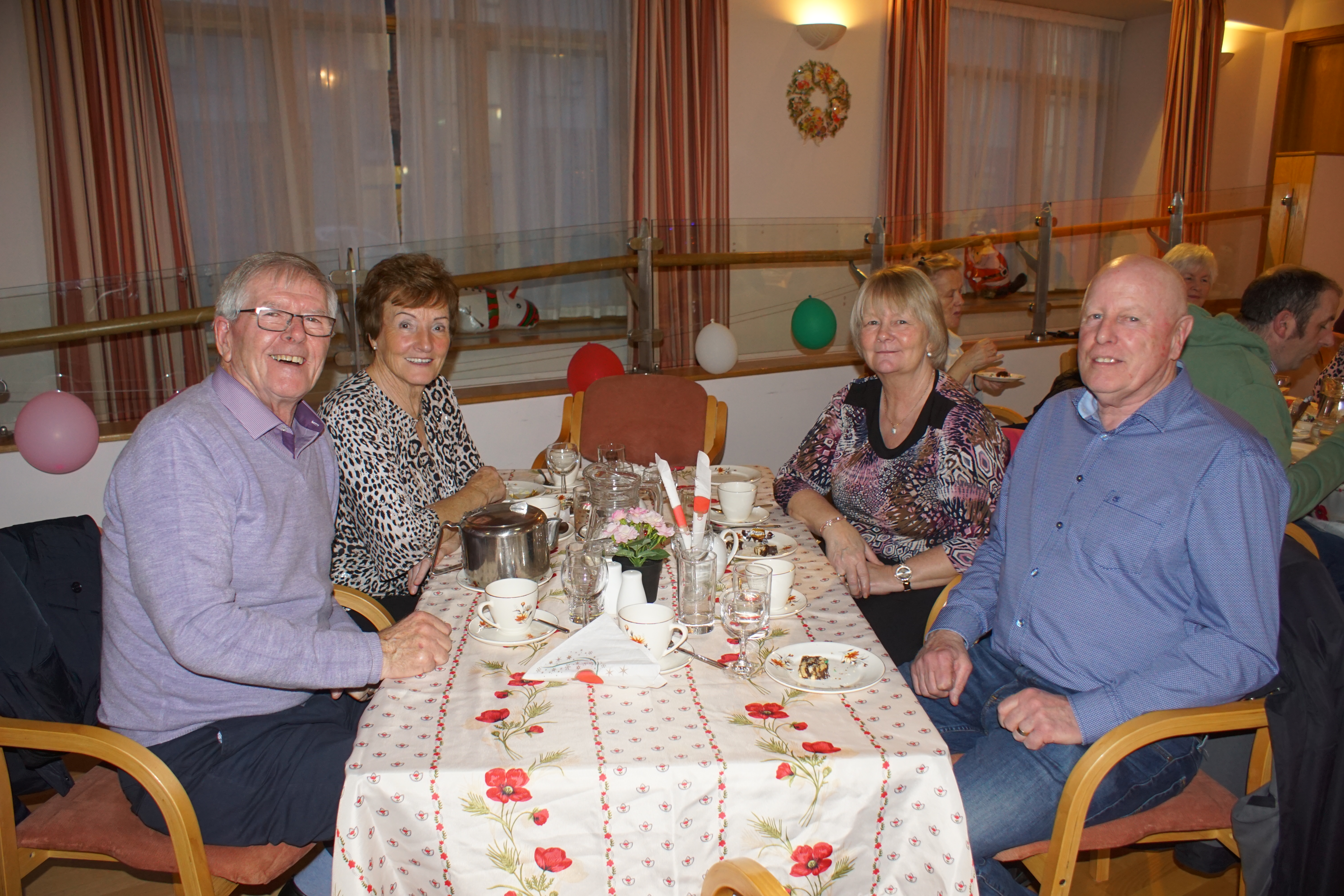 Another celebration in Waterford was the 90th Birthday of Catherine Meaney, seen here with her sister and three daughters