THE GREENWAY CYCLE – 18TH July 2020. WATERFORD
Due to Covid 19 the Little Sisters were unable to do the collecting for several months. A Fundraising event…the Greenway Cycle…. was organised for 18th July.
The day dawned very wet, the Child of Prague statue was put out on the window sill.
Participants were due to assemble at 8.45 at the Home.  Already they began to arrive at 8.15.
There were 12 adults and 4 children.    The first to arrive was Sean our HR Managers son,
followed by one of our night nurses Anne Barry.
One whole family, Fr Walter's brother and his wife, arrived in good time to assemble their tandem.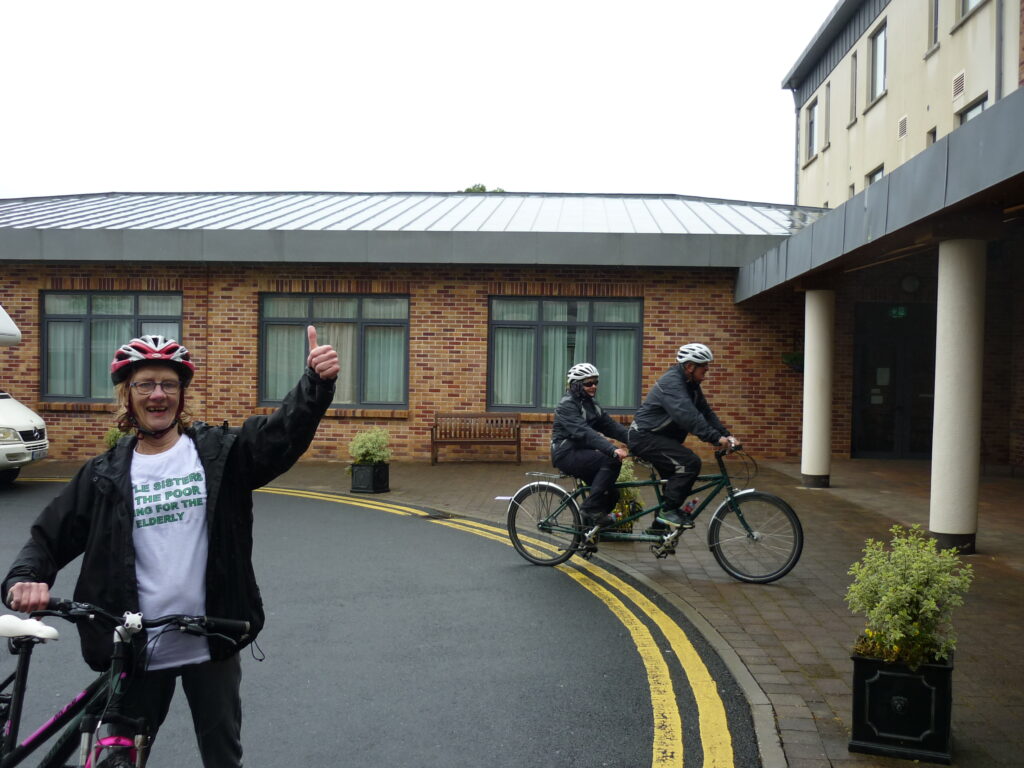 They were accompanied by their son, his wife and 4 children.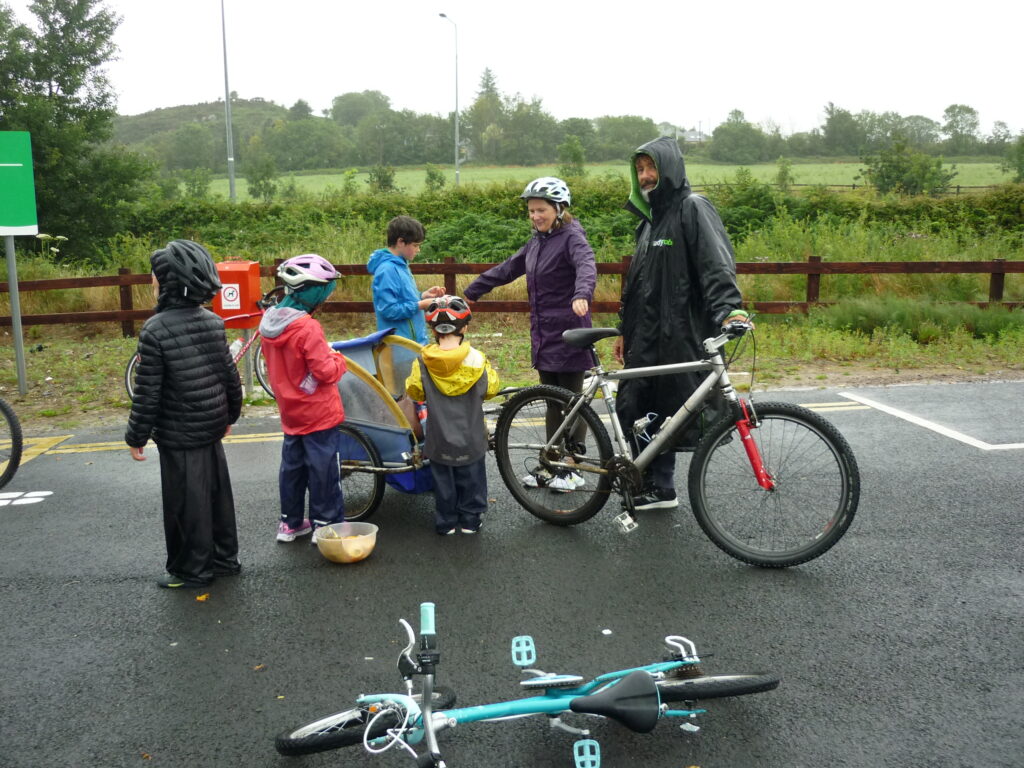 We thought the children were coming to wave the grandparents off but instead, they each produced a bicycle and helmet and rain gear.
  Joe, the youngest who is only 6  travelled in a closed bicycle cart attached to his father's bike.
At the end of the cycle Little Joe got out of his box cart and his Mammy asked him how wet was he,and he replied by stretching out his hands saying ZERO!
It was just amazing to see the enthusiasm of the whole family who donated €250 towards the event.
Next to arrive was our activities co-ordinator Rose who cycled in, followed by Anne Holden, housekeeper to the apartments.
Then a huge white camper van arrived with our ADON Alison and Larry accompanied by Ruth, night care Assistant.
The excitement mounted as they were donning their "Little Sister of the Poor" T shirt, filling in their risk assessment form, receiving instructions on COVID and road safety information.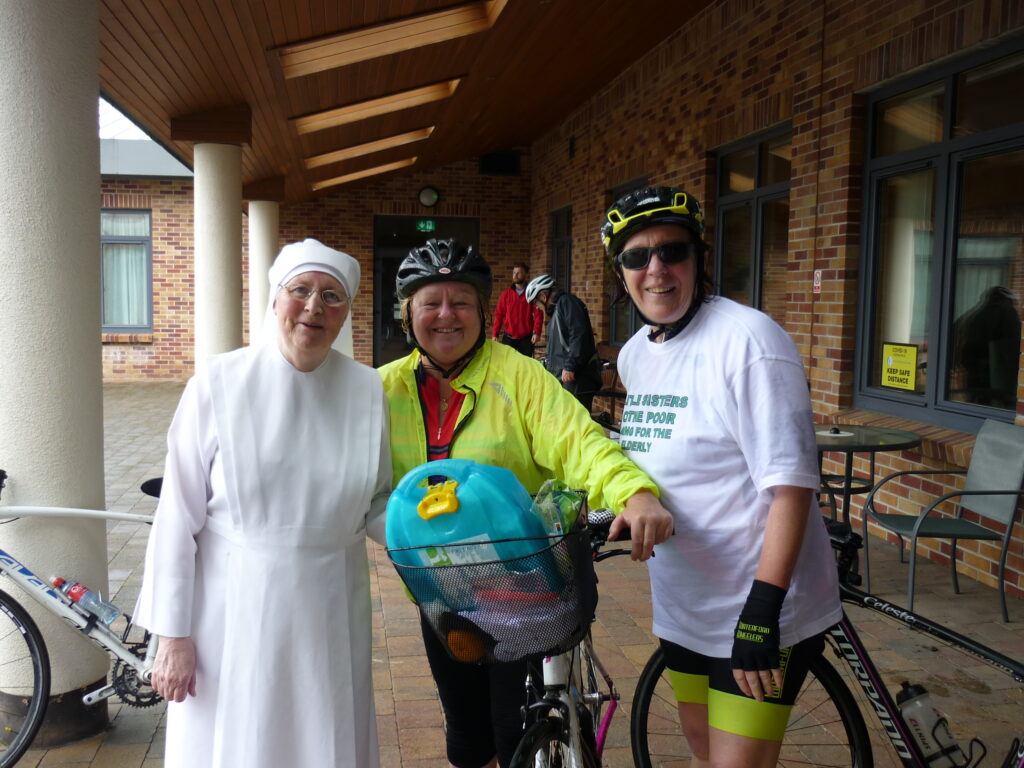 The rain continued to pour. Fr. Walter Walsh, Chaplain to the Home blessed them as they headed for the Greenway at 9.15. We waved them off, some of us wishing we could ride with them.
We assembled at the door to welcome them home at 11.30 a.m. They were dripping but still taking photographs.  Many of the residents and sisters were there to welcome and cheer them.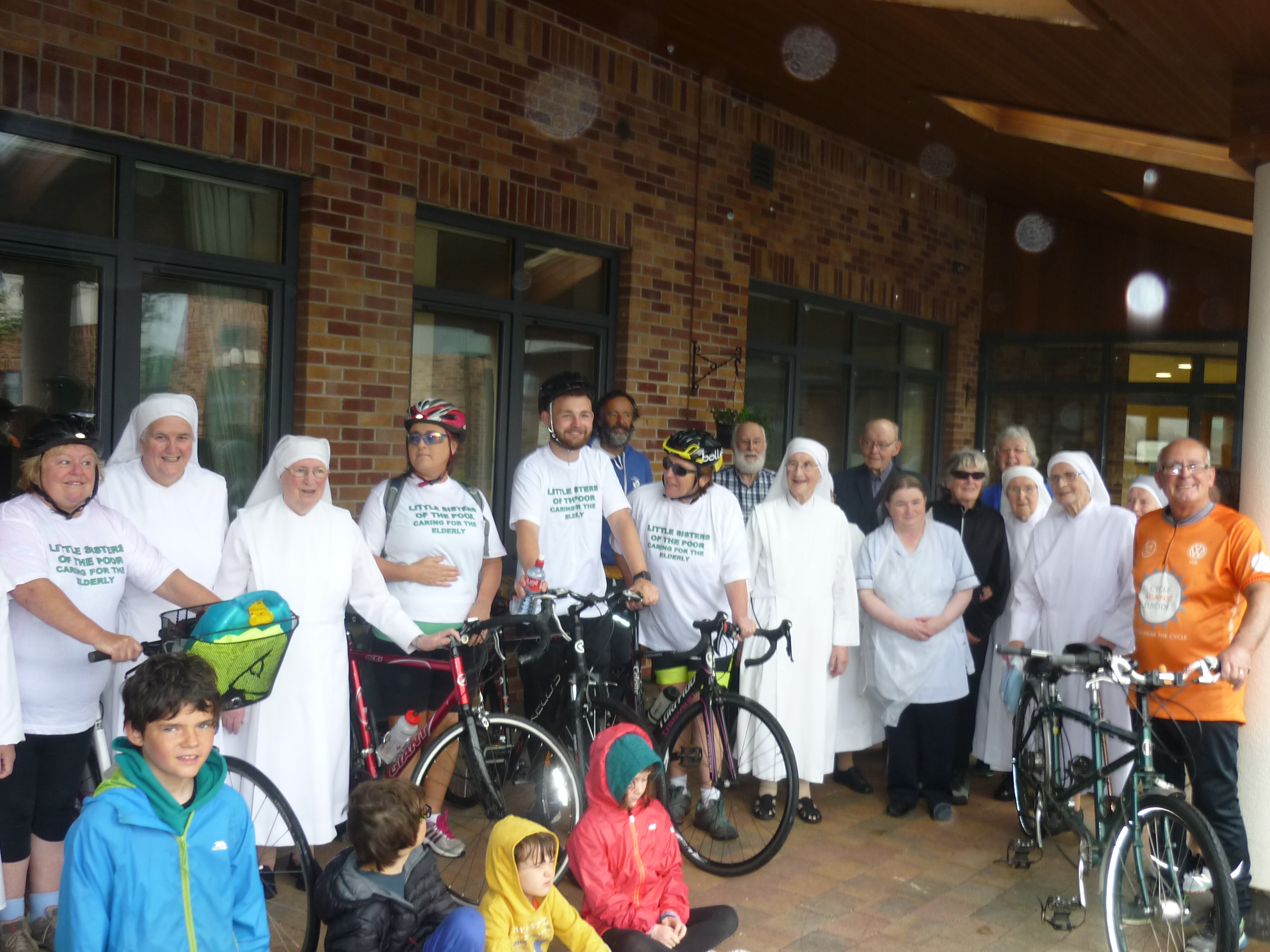 First stop was the Physio room to dry out and then to their surprise and delight they were ushered to the AJJ room for a full Irish breakfast.
We thanked the Lord profusely for such a wonderful day. We have just over €4,000.00 and the money is still coming in.
Grateful thanks to all.You are the greatest.