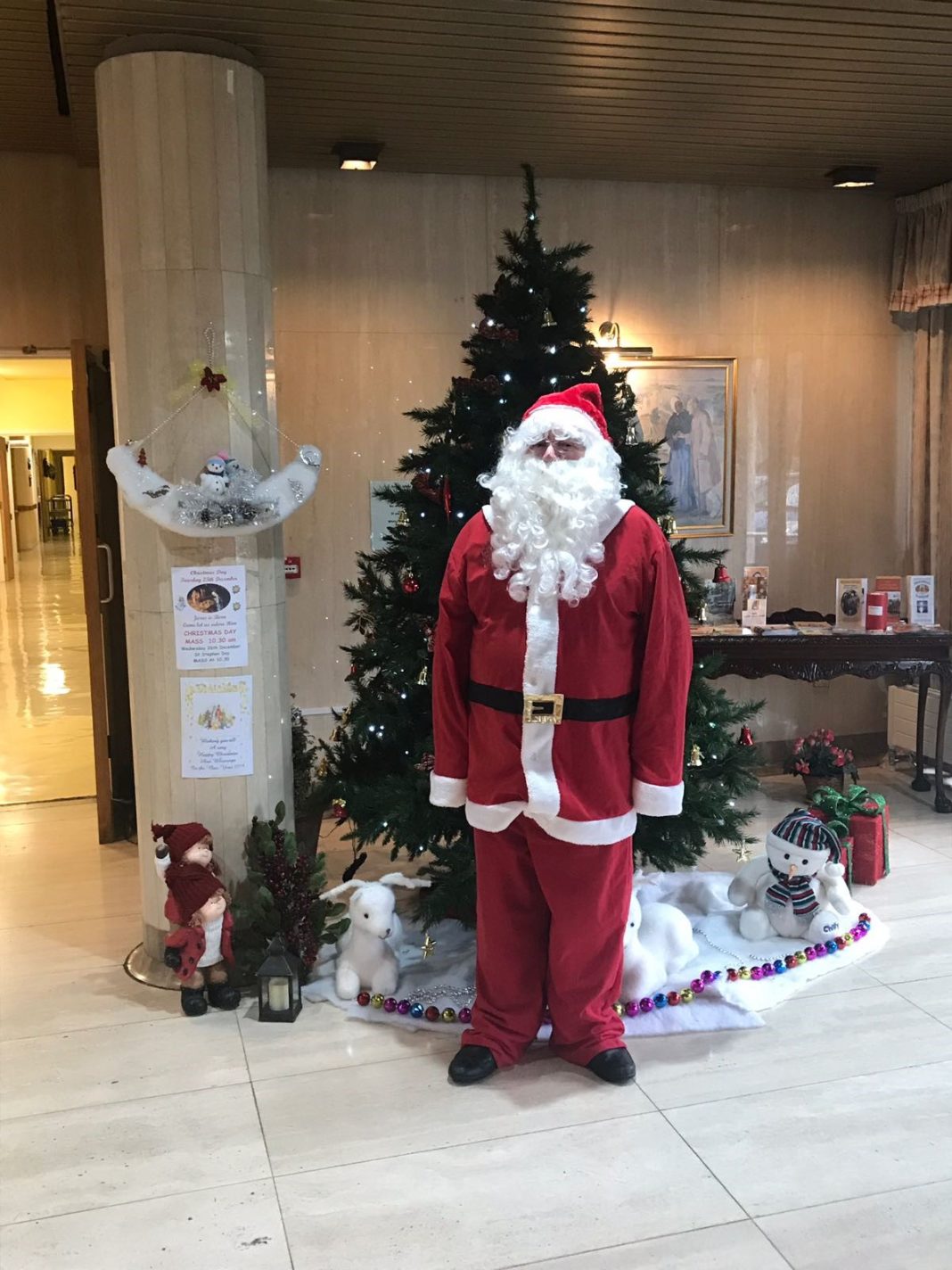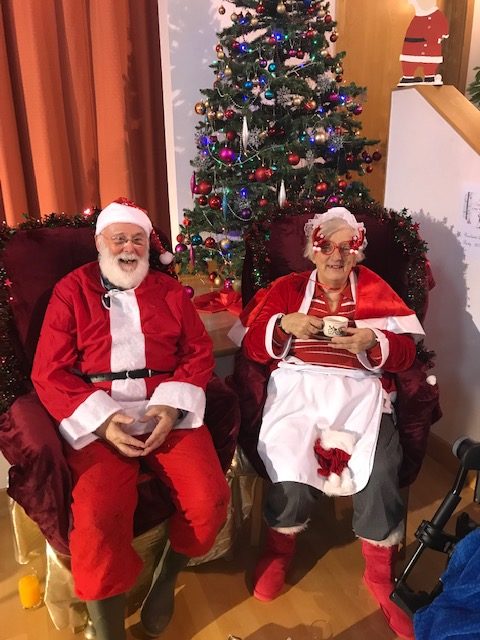 Santa and friends came to visit in all our Homes.They  used various forms of transport but brought joy and happiness in abundance. Mrs Claus loves a cup of tea.
In Ferry Bank,Waterford, 218 pupils from Our Lady of Good Counsel presented their version of Christmas  in a play entitled "Children of the World".The play focuses on the ways that Christians around the world celebrate the birth of Jesus.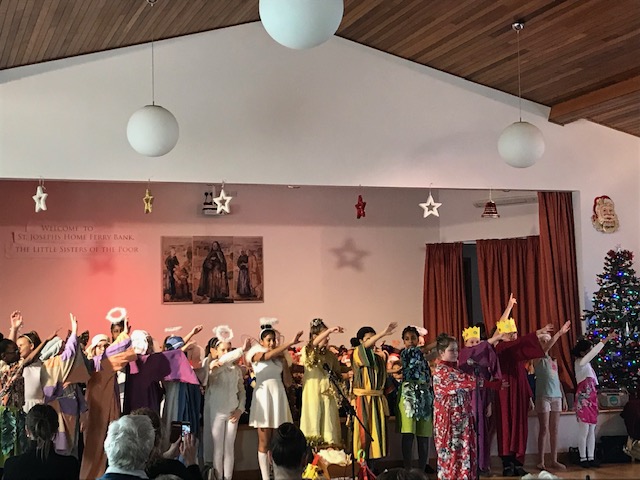 They write: Gabriel and his angels took us on a journey from Poland to China, from the USA to Malawi and Australia and back again to Ireland. Each country has a different way of celebrating, be it looking for the first Christmas star in Poland, making paper lanterns for the tree in China, hanging up candy canes in the USA, singing carols on the beach in Australia, playing musical instruments in Malawi or by lighting a candle in the window in Ireland.
No matter how we do it, we are all celebrating the birth of Jesus in Bethlehem. He is God's gift to us and we are happy to honour him with our talents and songs.