Holy Family Residence , Dublin, are proud to add the sixth centenarian to the list of residents.On 20th May, Mrs. Helen O'Kelly was in good form to celebrate this great milestone.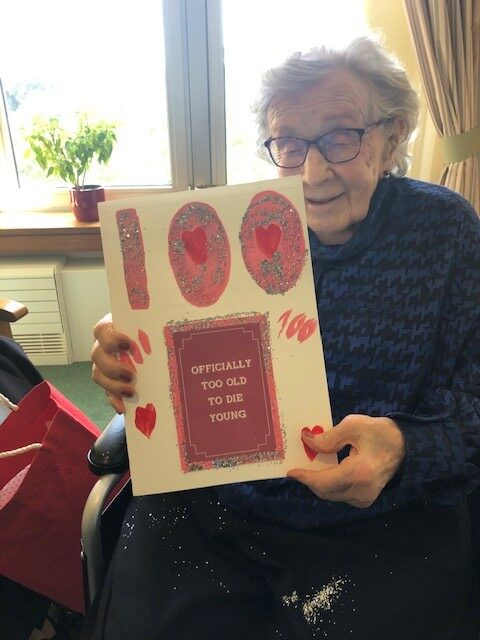 Flowers and cards were in abundance,
and she listened carefully as her cards were read to her.She recognised the senders and explained to those who were near about each one.
Then there was the letter from President Higgins with the generous gift. In the letter he wrote,"What a wonderful occasion for you and your extended family. You have lived through remarkable times in the history of Ireland and the world….May you be surrounded today by the warmth of happy memories and secure in the knowledge that you continue to make this world a better place for all who love you."
Mrs O'Kelly lived in a beautiful spot in Donegal. One of her daughters painted her birthday card.She made the 100 from tiny shells which she collected from the Strand.She painted each one in gold paint and used a view of the bay as the background. It was very impressive.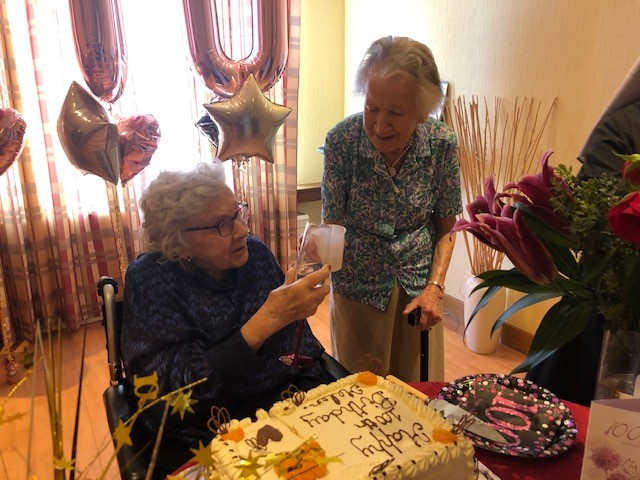 CHEERS FROM ALL HERE