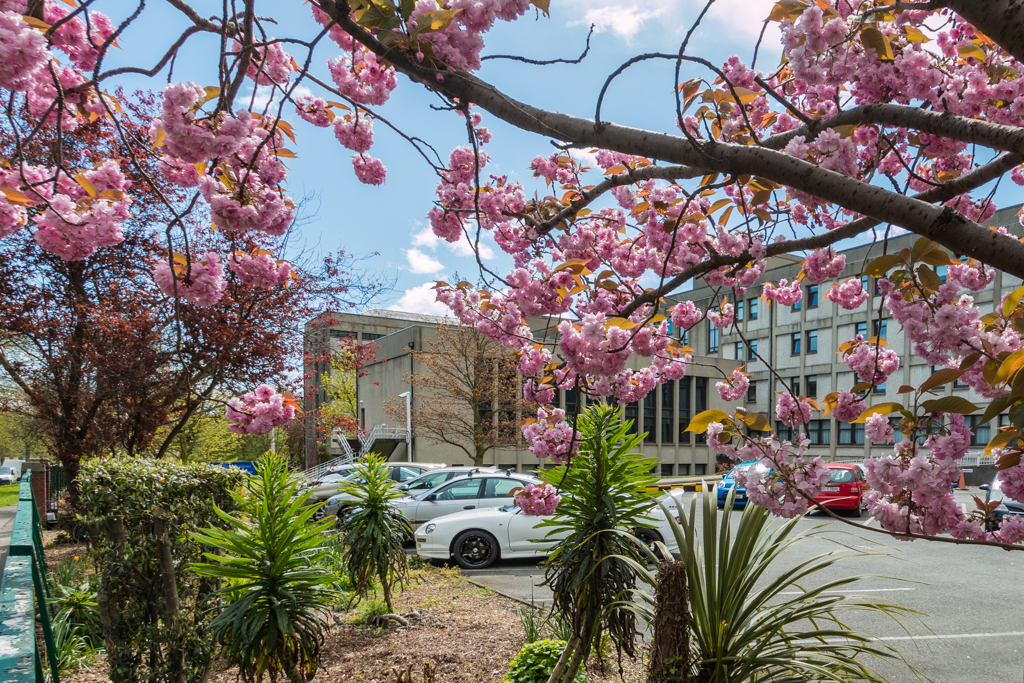 5th February was a great day for Sr. Laurence,who lives at Sacred Heart Residence, Raheny. She celebrated her 100th birthday. The sun shone brightly through the stained glass windows as Sister sat quietly and serenely in the chapel for some time before Mass. Her family had been actively engaged in the preparation for the big day and the altar was adorned with beautiful flowers.
Several generations of the family joined in the celebrations, including her sister Vera who                    had flown over from London.                                    Great grand nieces with their proud grandfather            were happy to take part.
A priest friend of the family Fr. Paul Kenny was the main celebrant at Mass. In the homily he said," I am only 40 years a priest so I am not qualified to preach to a Little Sister who is 100 years old…She has spent her life living faithfully the charism of Saint Jeanne Jugan -is this not a wonderful example for each one of us."
Thanks to our catering staff a beautiful lunch was prepared for about 60 family members. They were happy and lively as they joined in the singing and dancing which went on during the afternoon.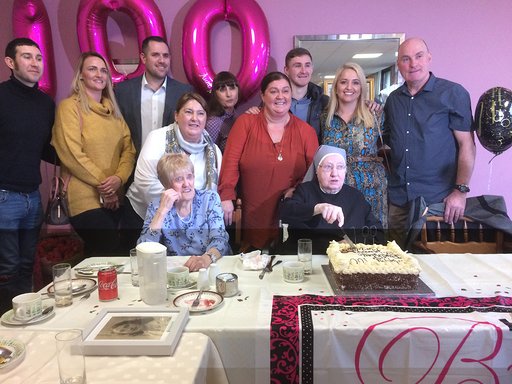 On behalf of Sister Laurence, thanks to everyone who made this such a happy day.