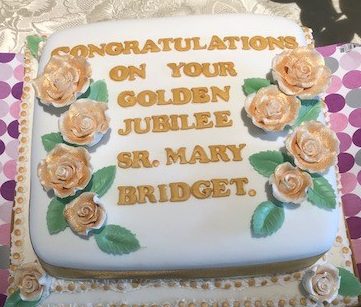 Holy Family Residence joined with Sister Mary Bridget and her family for two wonderful days of celebration.
And the band played Congratulations
Some day I'm gonna write…the story of my life…
Congratulations from Mary, aged 101.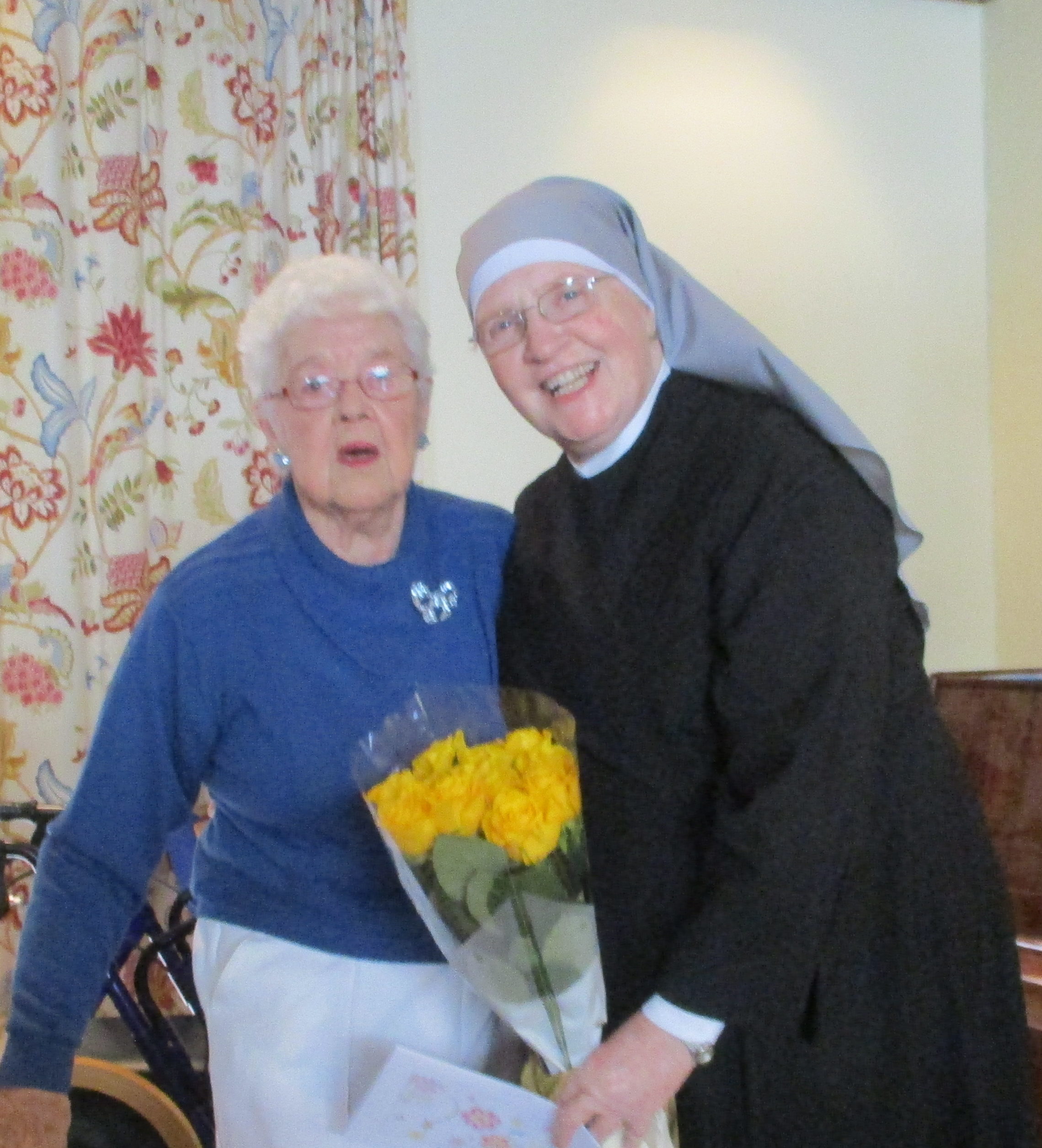 Golden Roses from Carmel
A proud brother and sister in the front row.
I don't know how to thank you all.
Next day we welcomed The Papal Nuncio for Mass.           Father John was happy to concelebrate
The family of all ages joined in.
and the Little Sisters came too…
then what a swell party we had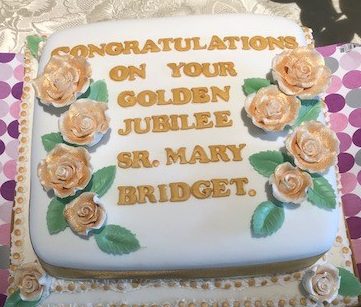 Thank you to everyone who shared in this celebration.