Held every three years, this major international event brings together families from across the world to celebrate, pray and reflect upon the central importance of marriage and the family as the cornerstone of our lives, of society and of the Church.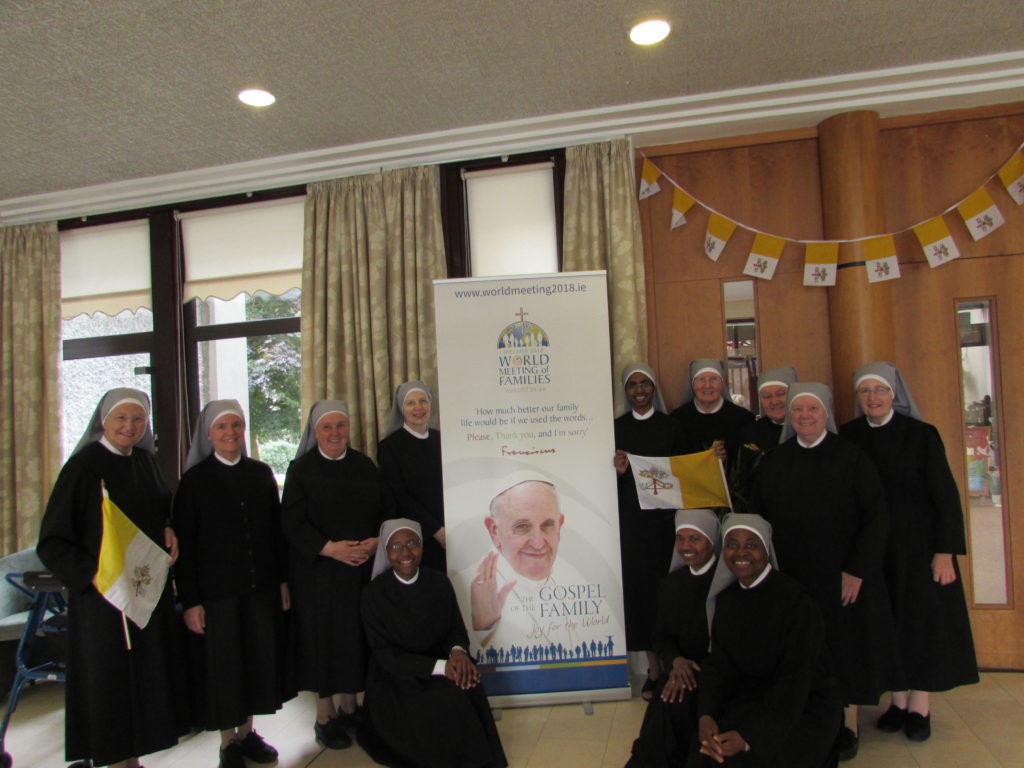 The Opening Ceremony for World Meeting of Families 2018 took place simultaneously across all 26 Dioceses of Ireland on the evening of Tuesday 21 August, with the lead ceremony taking place in Dublin. It was a celebration of Evening Prayer.
A large group of Little Sisters attended and all felt very happy and privileged to be part of the Universal Church.
It began, reminding us that we walk in the footsteps of the saints, and those who have handed on the faith to us.
We welcomed Christ our unfailing light as we sang and prayed hymns, psalms and canticles, burnt incense and prayed for the entire human family.  Archbishop Diarmuid Martin led the celebration and the liturgy was very much enhanced by the Dublin Diocesan choir.
The relics of Zelie & Louis Martin were solemnly brought into the hall in a procession of banners of the Irish saints and the different parishes of DUBLIN.
During the congress the atmosphere was wonderful and the sense of love and warmth was truly tangible. The program of each day was rich in content.
We, Little sisters from the Irish communities, were present in large numbers each day.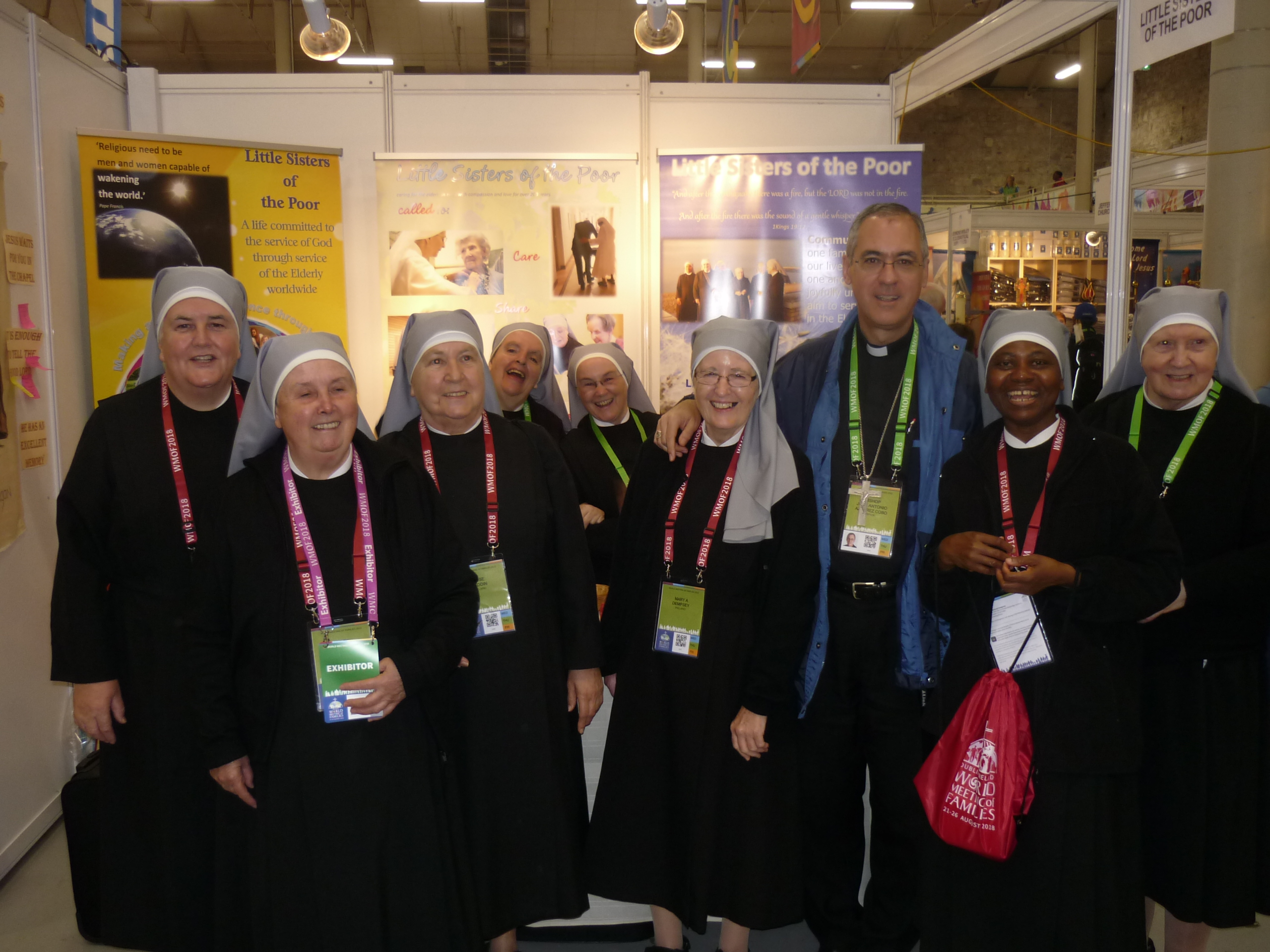 Each home had a nominated day to be present at the Stand to greet and talk to all the visitors who came to us, and they were many.
Meeting some of the hierarchy
Sr. Catherine meets a family from the Philippines.      The father of the family is a doctor and visits a Home there
Other Little Sisters were present for the conferences, workshops and visit the many and varied stalls.
Meeting Family members of a Little Sister
It was a real spiritual 'tonic'.
In the afternoon Mass was celebrated in the Main Arena.
Cardinals,Bishops and priests from all over the world were present.
Then came the big day when we welcomed Pope Francis to Ireland.
He had a very busy schedule throughout Saturday. We enthusiastically made our way to Croke Park for the Festival of Families and were almost first to arrive.
It was well worth waiting for. What a celebration!
Then came Sunday. Mass in the Phoenix Park, weather wet and windy, and a long walk.
But brave hearts..ready to go
Good places, good atmosphere, beautiful setting..for a wonderful celebration.
And all too soon the celebration came to a close
God bless Our Pope. Keep praying for him