On 2nd June over 30,000 people took part in the VHI Mini Marathon held in Dublin. Some walked, others ran, but all enjoyed the atmosphere marking the event. Many participants ran in support of good causes and the organisers say more than €217 million has been raised since the event first started.
We had our own participants from Dublin Holy family Residence.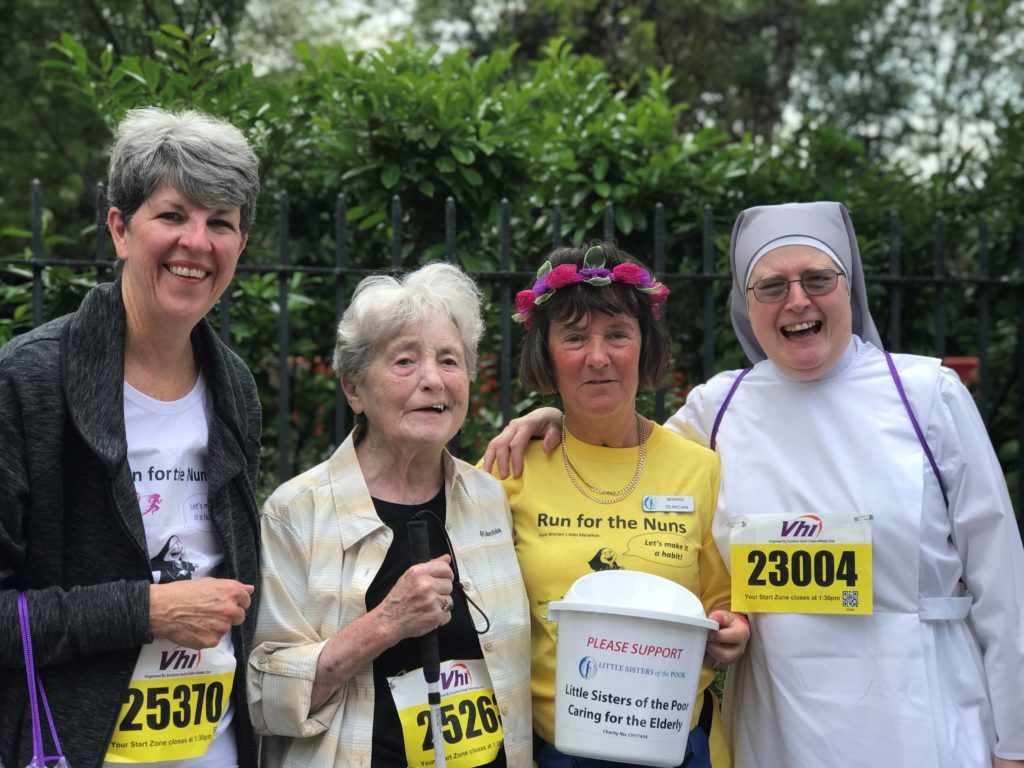 Jane,Doreen,Marie and Sr. John all full of energy and ready for take off..
And they did it in under two hours.
Well done. Not too sure how much they have raised yet, but a great big thank you to all who encouraged them  and contributed to the cause.
Meanwhile from our Home in Raheny, Sister Stella prepared for take off. Good on her feet and fit, she enjoyed the journey.
p.s. Is she parked on a double yellow line?
A few staff members joined her..well done everyone.